Jason and I met at a family picnic on Memorial Day in 2005. My aunt and uncle set us up, and from the moment we met, we knew we were meant to be together. We spent hours talking that day and into the evening...
and as they say, "The rest is history!"
Meeting Jason was the answer to many prayers. I had been praying for my future husband for years, as had my parents. I never had some crazy checklist of what I was looking for in a husband, other than I wanted to meet a man who was Christian and willing to put God before his wife. Of course, having been down the wrong road in several relationships, there were several things I knew I wasn't looking for in a man. Thankfully, Jason was more than I could've dreamed. A hard-working country boy raised in a Christian home with a love for family and a generous heart...
I had met my true love.
Photos from our dating years:


In August of 2007, Jason and I went to the beach with several of our friends. I love, love, LOVE the beach. I love the sights, the sounds, the smells... Ah, I could live at the beach! We were only staying for a few days, and being the photographer I am, I wanted to get up one morning and take pictures of the sunrise over the ocean. The first morning that we woke up at the beach, I set my alarm to get up early and capture the sunrise... but, a late night crashed that idea, and I slept through the alarm. Jason, who is never an early riser, woke up around 9am (about the same time as me) and said, "Oh no! We missed the sunrise!!!" ...I looked over at him nonchalantly and said, "Big deal, Babe. The sun will rise again..." and made sure to get up early the next morning, because we only had one more morning to catch the sunrise before leaving town.
The next morning, I woke up when my alarm went off, and a sleepy Jason and I stumbled down to the boardwalk with my camera in tow to get some pictures of the sunrise. Well... we waited... and waited. But unfortunately, there was an overcast sky and my hopes for getting photos of the sunrise were slowly diminishing. Suddenly, Jason leaned over and pulled out a box. He opened it, wrapped his arm around me, and whispered in my ear: "Will you marry me?"
I smiled. I shook my head yes. I cried. He held my shaking hands and slid the ring onto my finger. We embraced. And at that moment... the sun came out. Perfection.
Pictures from our beach trip that ended in a romantic proposal: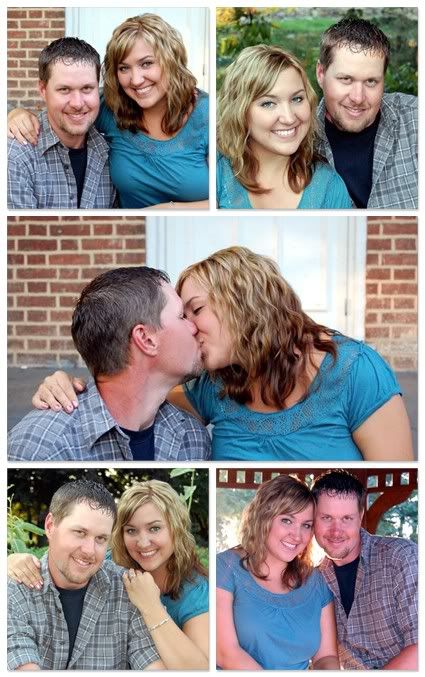 Jason and I promised to love one another for the rest of our lives in front of our family and friends on October 18, 2008. We said our vows through tears and smiles, and then celebrated with a beautiful fall-themed reception at a local mansion. The day was flawless... and the memories will last a lifetime.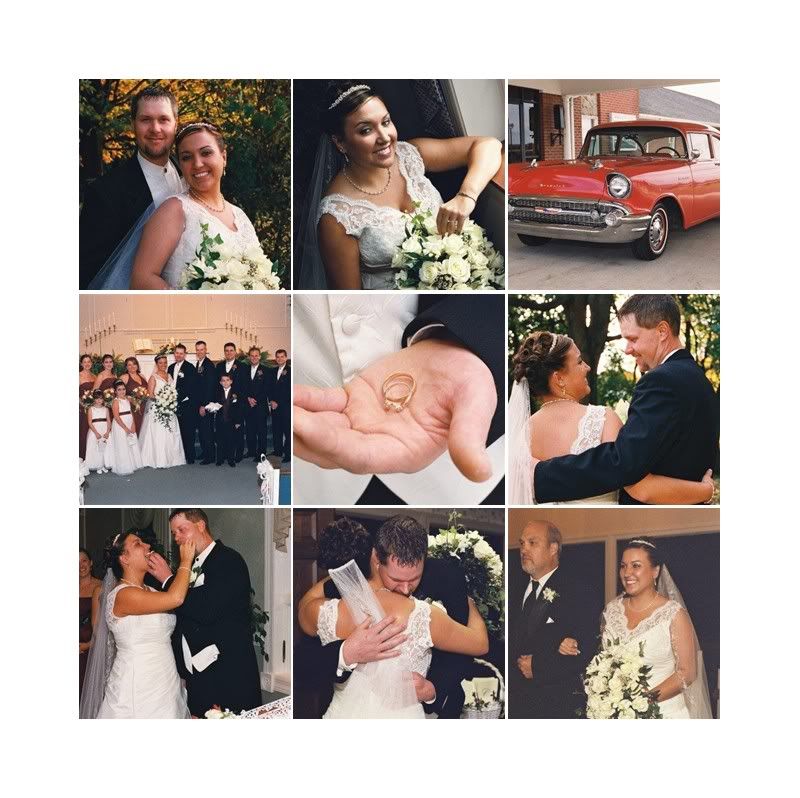 Five days after saying "I Do," Jason and I flew across the country to San Diego to board a cruise ship that would take us on a 15-night cruise to Hawaii and back. Our honeymoon ended up being 17 days (honeymoon story coming soon!), and we had a wonderful time exploring the Hawaiian islands.
...And we are living happily ever after!