I am a Daddy's girl. Always have been, always will be. When something goes wrong in my day, one of my first thoughts is often "Keep calm, and call Dad."
When the idea of a possible trip to New York City with my Dad and some of his friends on their Harley motorcycles was first mentioned, I didn't think too seriously about going. New York City can be a very busy place with traffic galore, and I couldn't fathom the idea of battling NYC traffic on a Harley. ...However, the more I thought about it, the more I realized the trip could be successful, given the time of day the bikers were planning to go into the city (early on a Sunday morning). Yes, NYC is known as the "city that never sleeps"... but when most of the city goes out on Saturday nights and parties till the wee hours of Sunday mornings, you're guaranteed a few semi-quiet hours in the morning as the city sleeps off their late nights and hangovers. So I called my Dad the week before the trip and said, "I'm game if you're game!"
We met the group of bikers at my Dad's work on Saturday at noon. My grandparents came to see us off. I was a little nervous at first because I haven't ridden on the back of a motorcycle for a long trip before. But my nerves quickly calmed and I was able to enjoy the gorgeous views to the tune of Dad's rumbling Harley.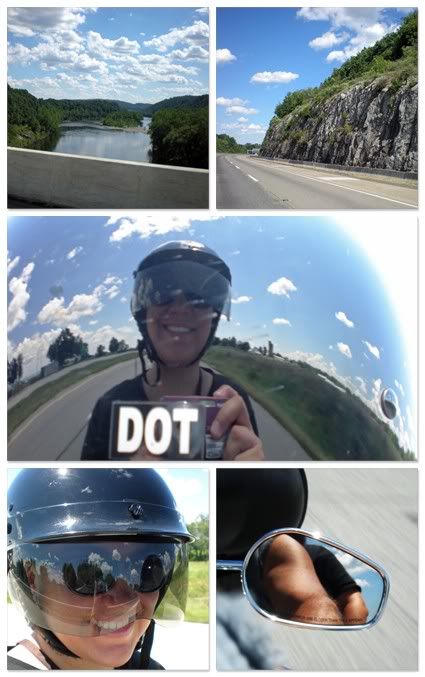 We hit the road, planning a stop at a Harley shop in New Jersey. We stayed in New Jersey Saturday night, and then early on Sunday morning we drove into New York City. Our mission: Visit the World Trade Center Memorial.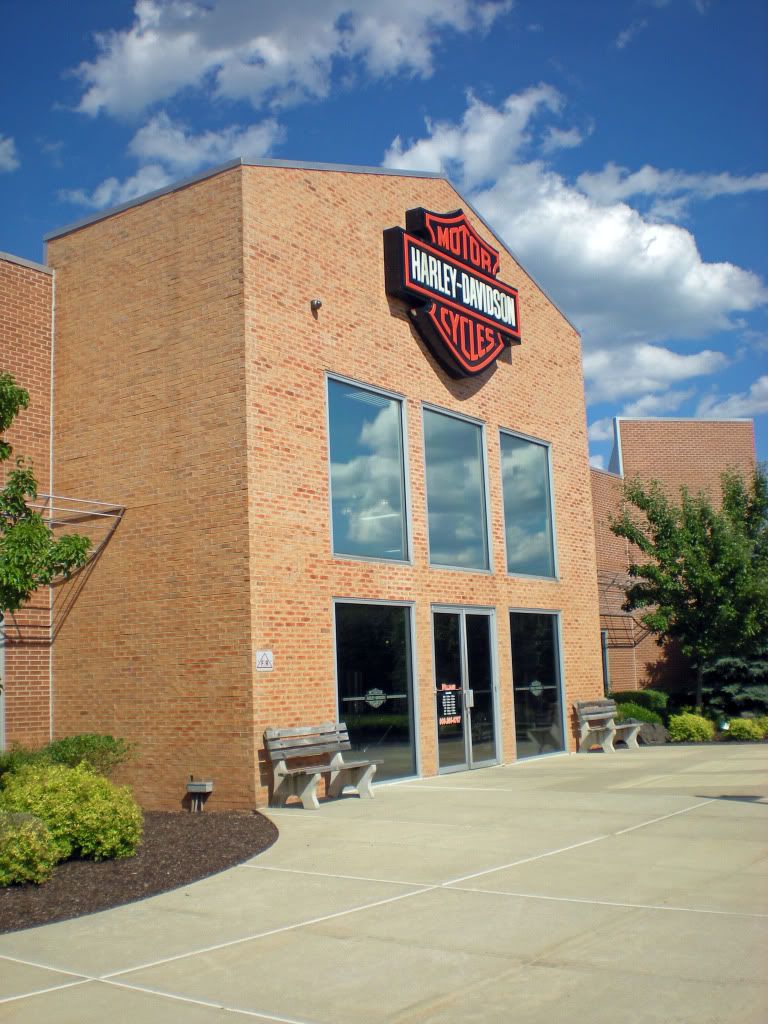 We left the hotel early Sunday morning to fuel up the motorcycles, or "splash the tanks" as I learned that bikers say. Before long, we were on our way to NYC.
I got sooo excited when I saw the skyscrapers begin to peek across the horizon. I felt like a little kid at Christmas as we got closer and closer to the city. I was also really excited to travel through the Holland Tunnel in a pack of seven motorcycles... you can just IMAGINE the rumble in that tunnel as the bikers revved their engines as we made our entrance to NYC!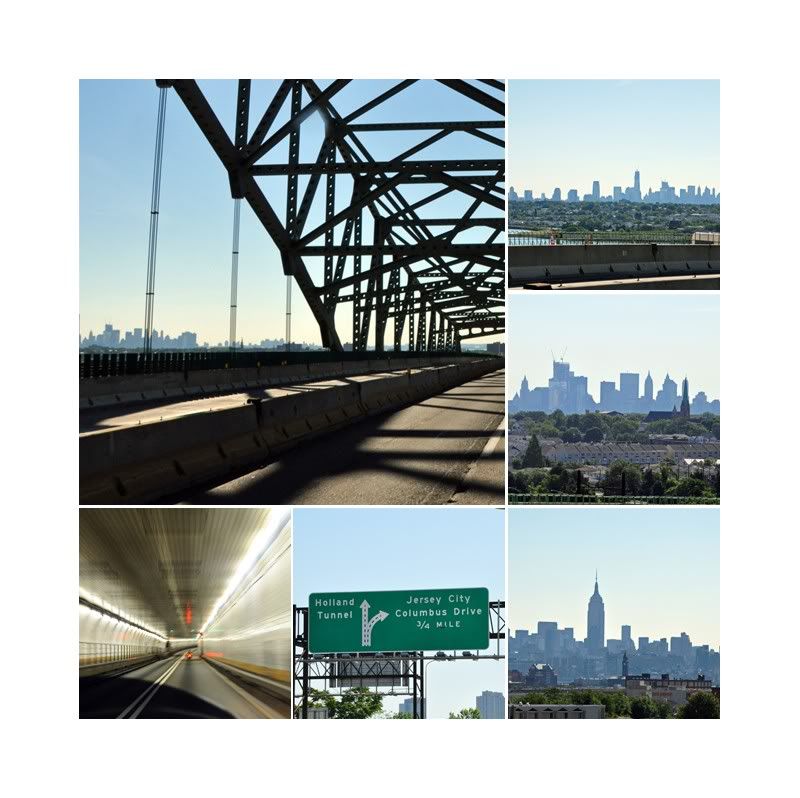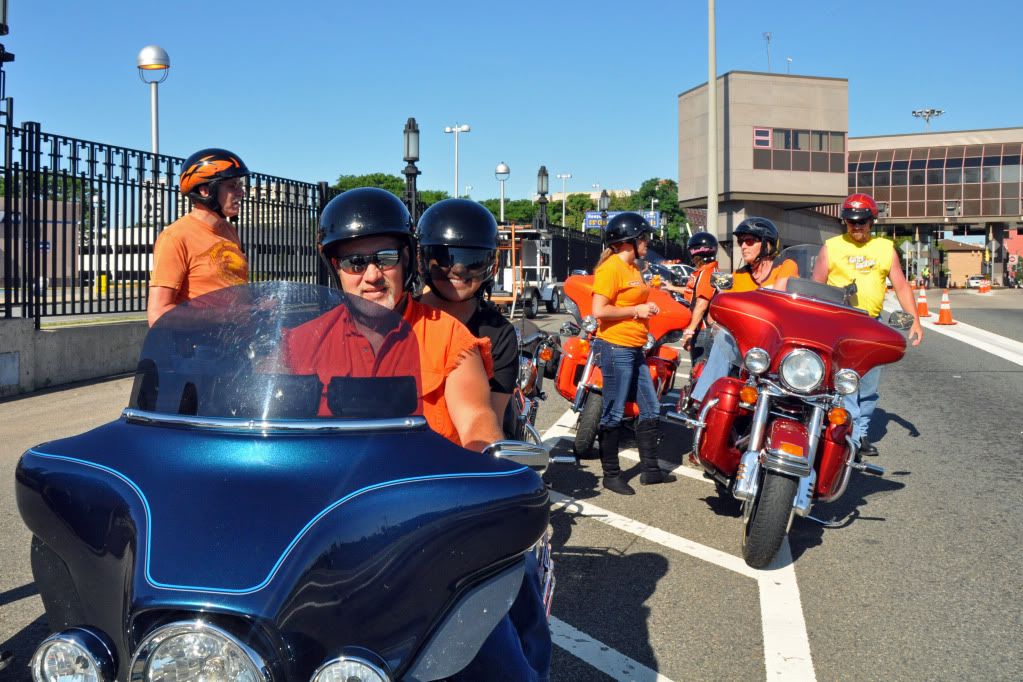 ...More about our trip in the next post as we arrive in NYC
and tour the World Trade Center Memorial.
Stay tuned!