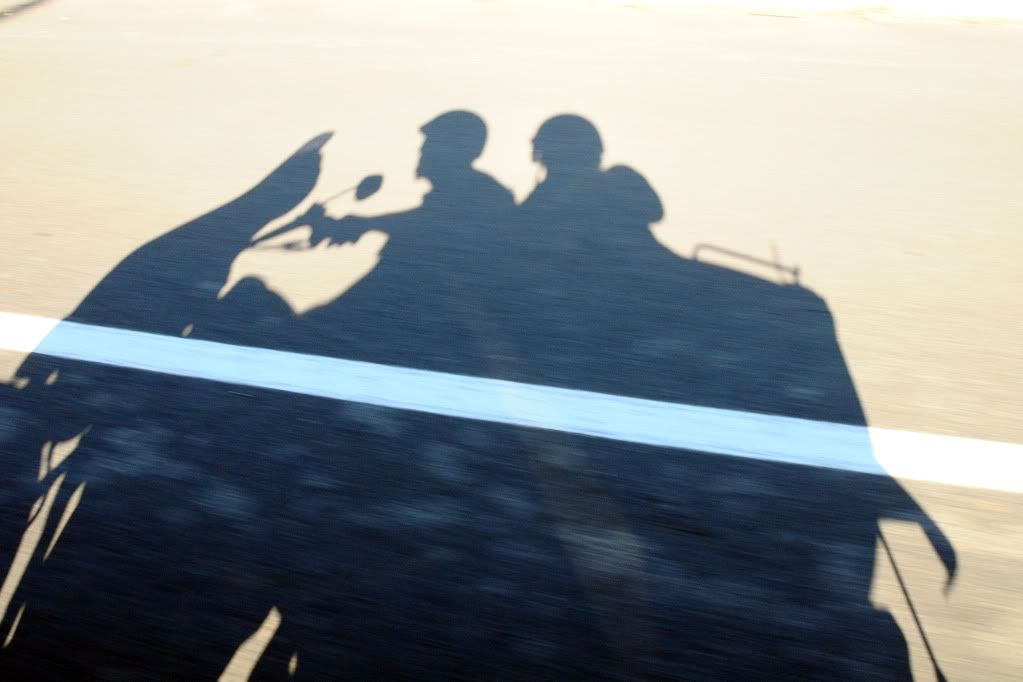 Dad and I went to New York City on his Harley motorcycle a few weeks ago. In
{{Part One}}
of our trip to NYC, I shared with you about the trip from Pennsylvania to New Jersey (where we stayed the first night) and our journey towards the city the next day. We rode through the Holland Tunnel and drove straight into downtown New York City! ...And consider yourself warned: I have
horrible
helmet hair in some of these pics... ha!
After a few illegal U-turns (right in front of NYC police officers, no less), we found some parking along the street in downtown. The street parking, albeit a tight squeeze, was so much better than paying $8.45 per HALF HOUR at a parking garage. Oy.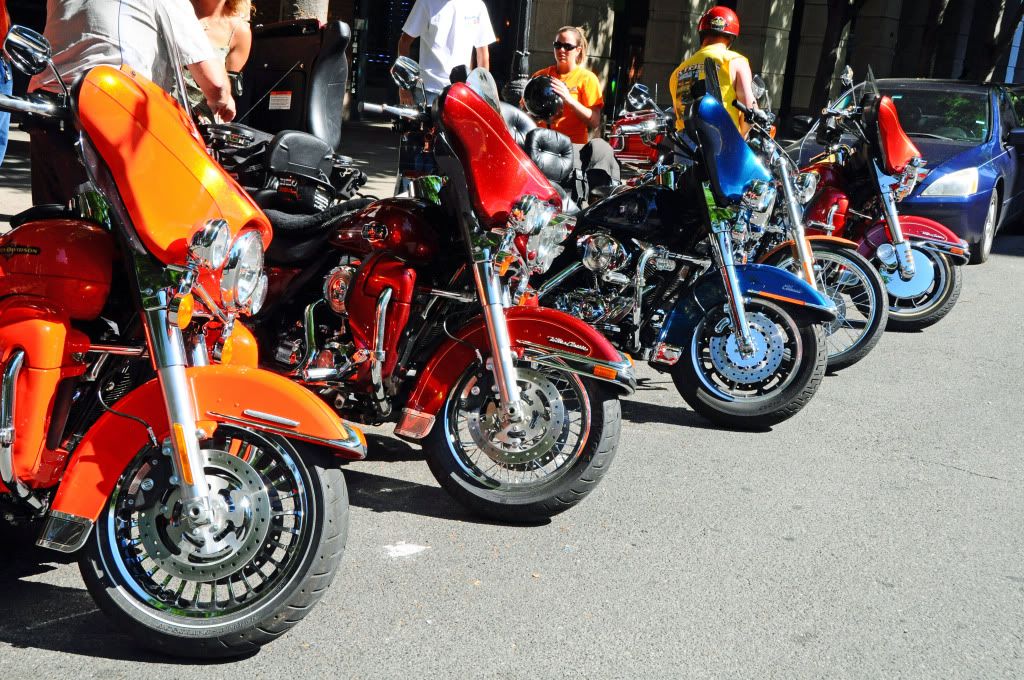 Our purpose for driving to NYC on Harley was to visit the World Trade Center Memorial. After a short walk down a few long blocks, we grabbed our tickets and headed to the memorial. We stopped to pick up a few information guides from a vendor along the way.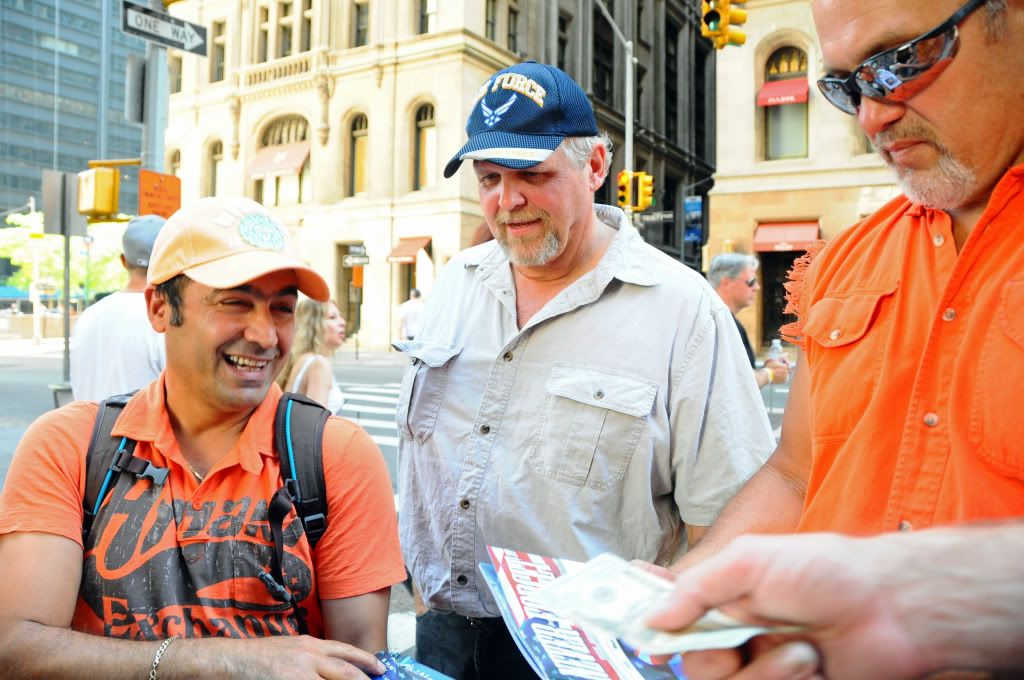 The
9-11 Memorial
honors the nearly 3,000 people who were killed in the attacks of September 11, 2001. The memorial's twin reflecting pools are the largest manmade waterfalls in North America, and they are located within feet of where the original Twin Towers stood. The names of every person who died in the attacks are inscribed into the bronze side panels around the memorial pools.
On that devastating September day in 2011, I was a senior sitting in psychology class, watching with unbelieving eyes as the morning news broadcast portrayed the gruesome attack. I remember my psychology teacher, the fun-loving, always-joking/never-serious Mr. Murphy hanging his head with tears in his eyes, uttering quiet prayers at his desk. I thought the world was coming to an end. I remember going to a prayer vigil that night, and being afraid to fall asleep because I didn't want to wake up to more devastation.
Standing at the memorial, I experienced a variety of emotions. I felt saddened by the extreme loss of life, the significance so clearly illustrated by the names on the memorial pools. I felt grief for the families who never got to say goodbye to or bury their loved ones. At the same time, I felt so proud to be an American; to be a citizen of a country that pulled together and stood strong during such a tragedy.
The new World Trade Center complex is under construction and has been designed with careful thought. The new tower, called "Freedom Tower", will be 1,776 feet tall (1776 was the year the US Declaration of Independence was signed). Additionally, it will have biological and chemical filters in its ventilation systems, as well as extra wide emergency stairs, and a staircase reserved exclusively for firefighters and other emergency personnel. The new tower also has reinforced concrete in stairwells and other critical areas.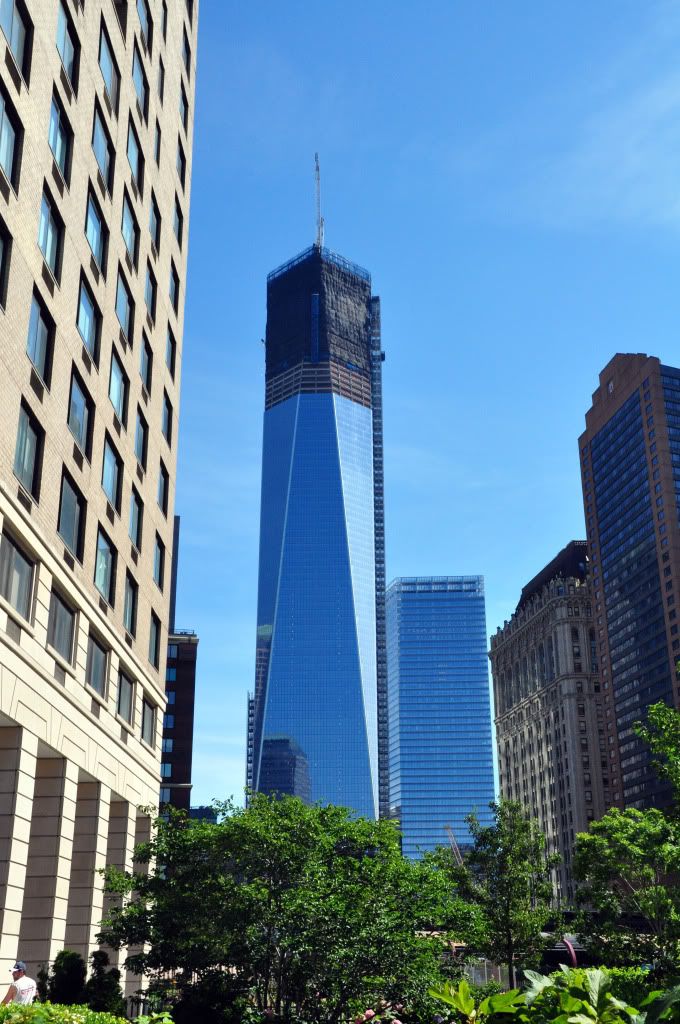 After visiting the 9-11 Memorial, we stopped by the visitor's center to check out some of the exhibits.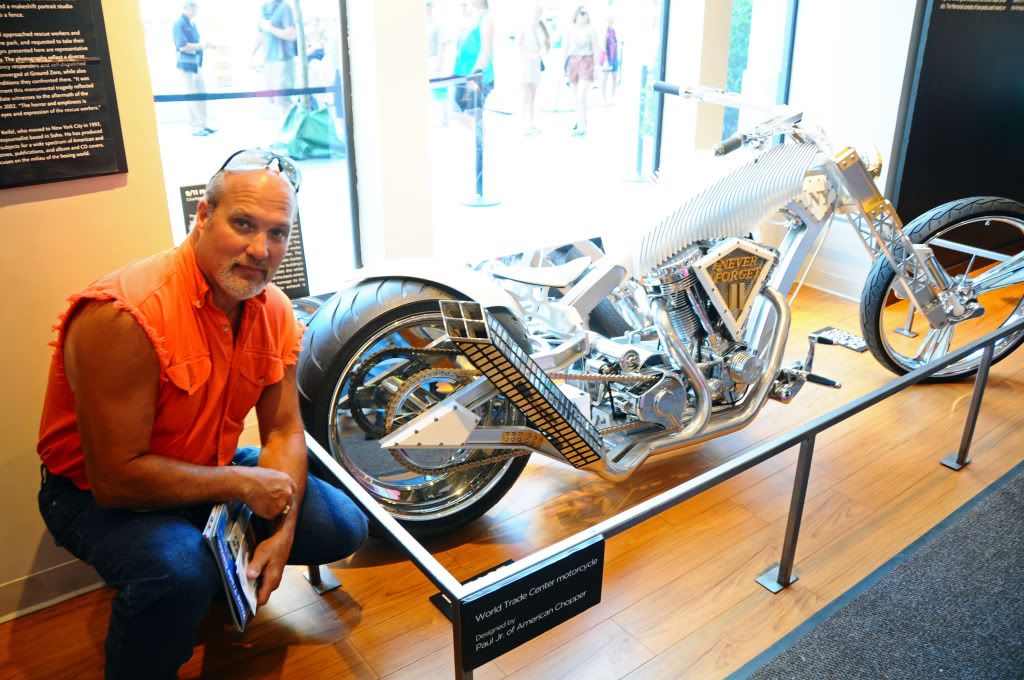 The chopper designed by Orange County Choppers in memory of 9-11.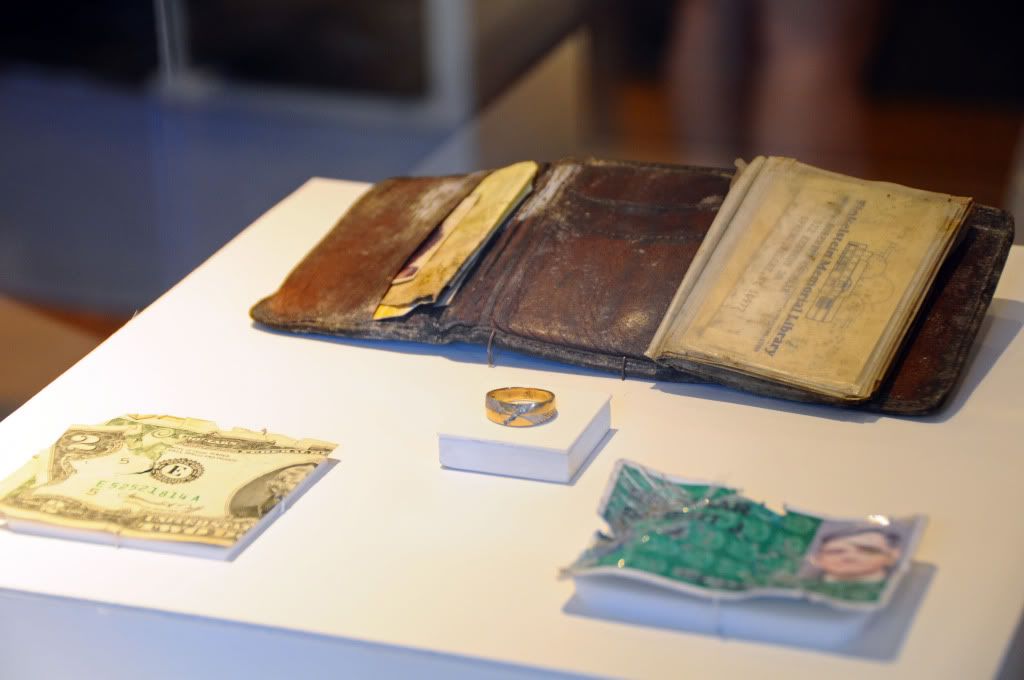 Items recovered from Ground Zero
After a few purchases from the visitor's center, we made our way back through the city to our bikes. We snapped a few photos at a gorgeous spot with Lady Liberty in the background and then hit the road to head back to Pennsylvania.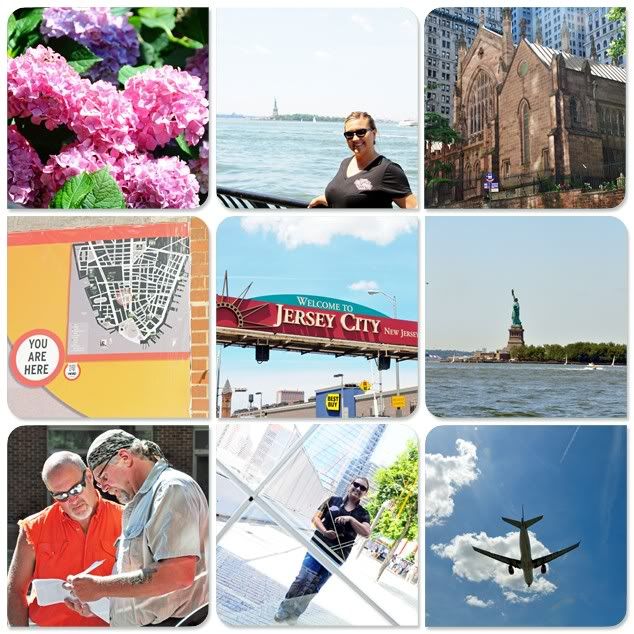 We stopped in Jersey to eat at a highly recommended Portuguese restaurant. We took a few wrong turns along the way because we weren't 100% sure where we were going, but we made it none-the-less!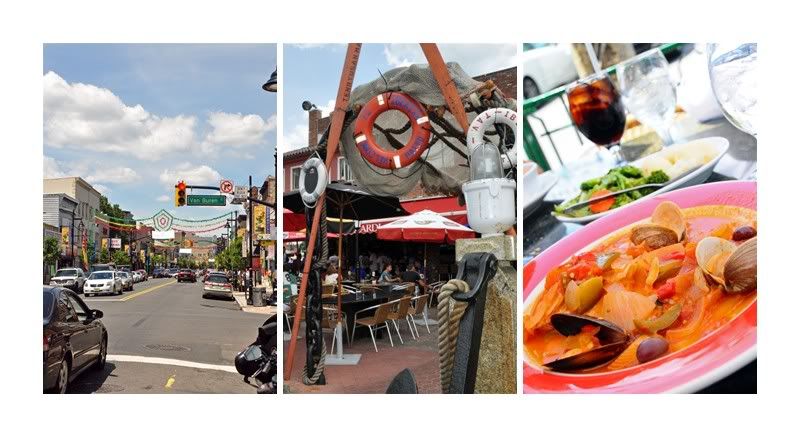 My trip to NYC with Dad on his Harley was a once-in-a-lifetime opportunity. I got to see some great sights while also spending some great quality time with my Dad. I look forward to our next adventure on his Harley! Who knows where we'll go next?