Ok, where's the giant glittery ball? Where are the excited crowds counting down, "Five... Four... Three... Two... One............... HAPPY NEW YEAR!!!"? Because let's be honest. Wednesday August 22nd marks the real new year. For teachers all aross the country, now is the time to put on those party hats, grab the noise makers, and start counting down... because a new group of little minds is about to come through the doors!
I am so anxious to "get this party started." This is my second year in second grade. I thought this year was going to be slightly easier having a year under my belt this time around... however, with the implementation of the common core standards this year, I'm already having visions of more late nights in my classroom preparing materials. ...So maybe next year it'll be a little easier? We'll see!
I do know that I have a group of 21 seven year olds who are depending on me as their teacher, and I will do whatever I have to do to make sure they learn. I can't wait to meet my new group of kiddos. I worked 5.5 hours today (yes, it's Saturday) in my classroom. I began attaching the students' name tags to their desks. As I sat at each desk to work, I prayed for the little one who will be sitting in that seat. I pray that God gives each one a strong mind, healthy body, and a kind heart.
I'm really excited with how my room is coming together! While it's not completely finished yet, the bulk of the work is done... and you know what that means! Time for a picture tour :)

Greeting
Welcome to my classroom!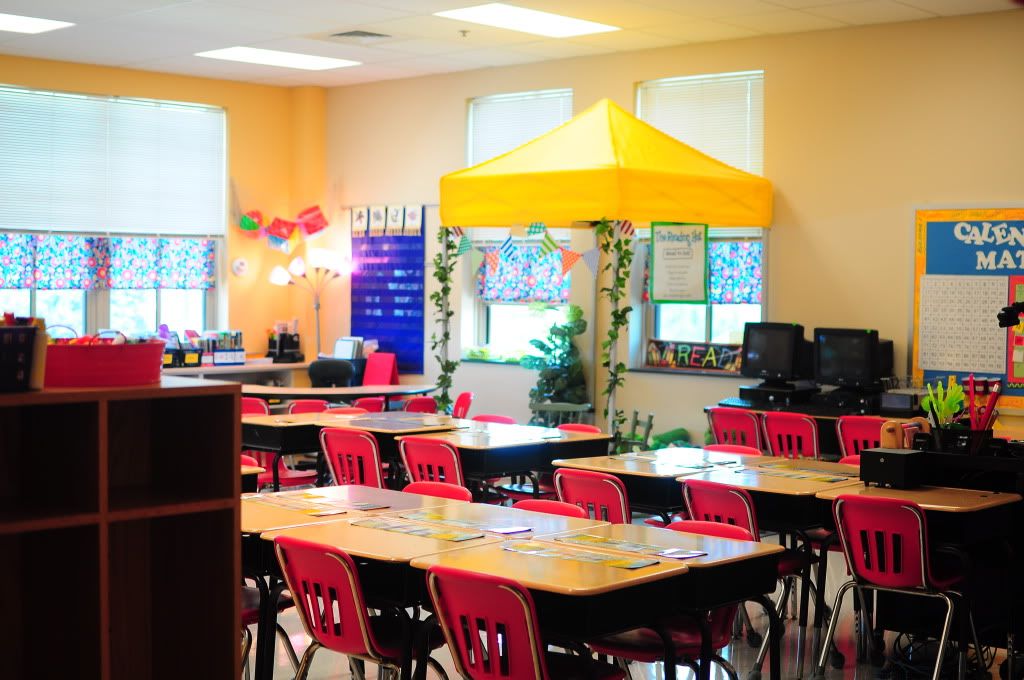 A corner room! The view as you walk in and look to the left.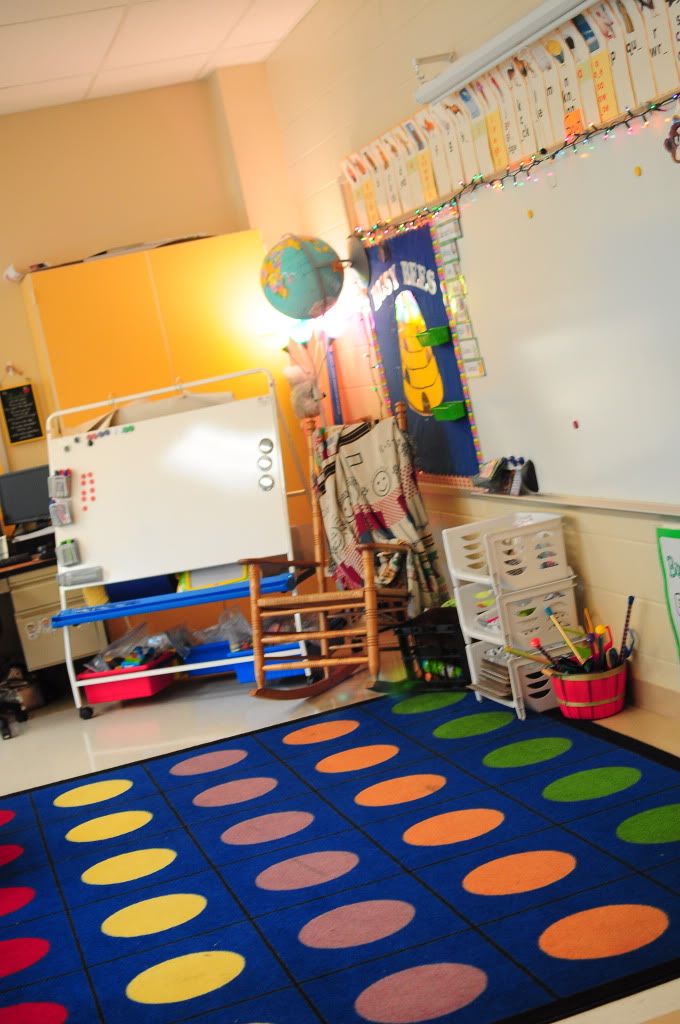 The view as you enter the room and look straight ahead.
This is my favorite whole group teaching spot.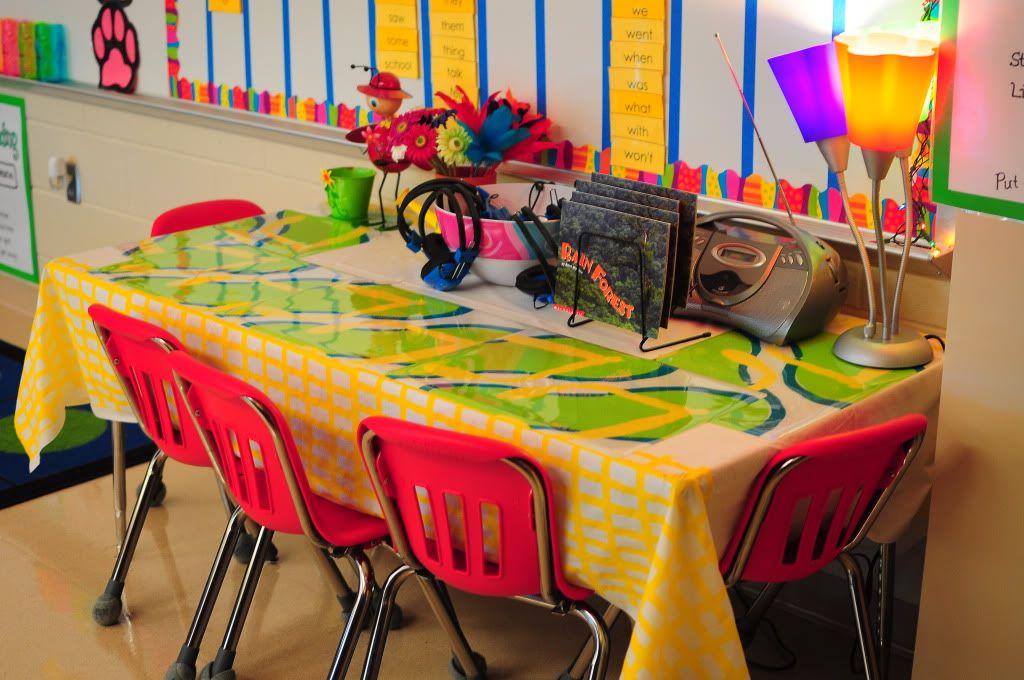 My "Listen to Reading" Station :)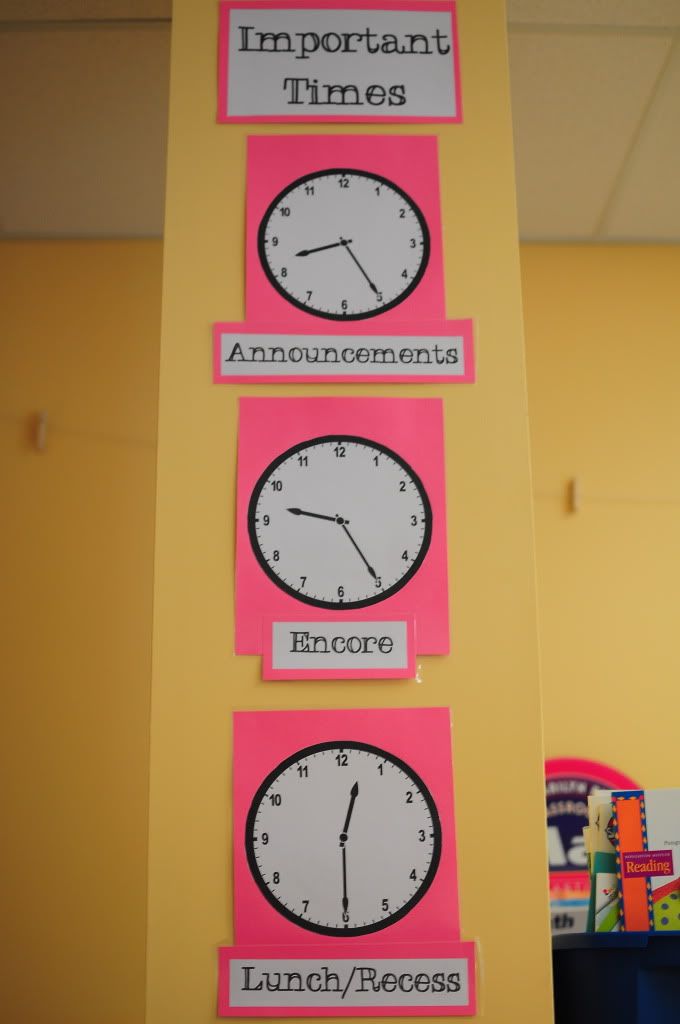 Saw this on Pinterest and had to recreate :)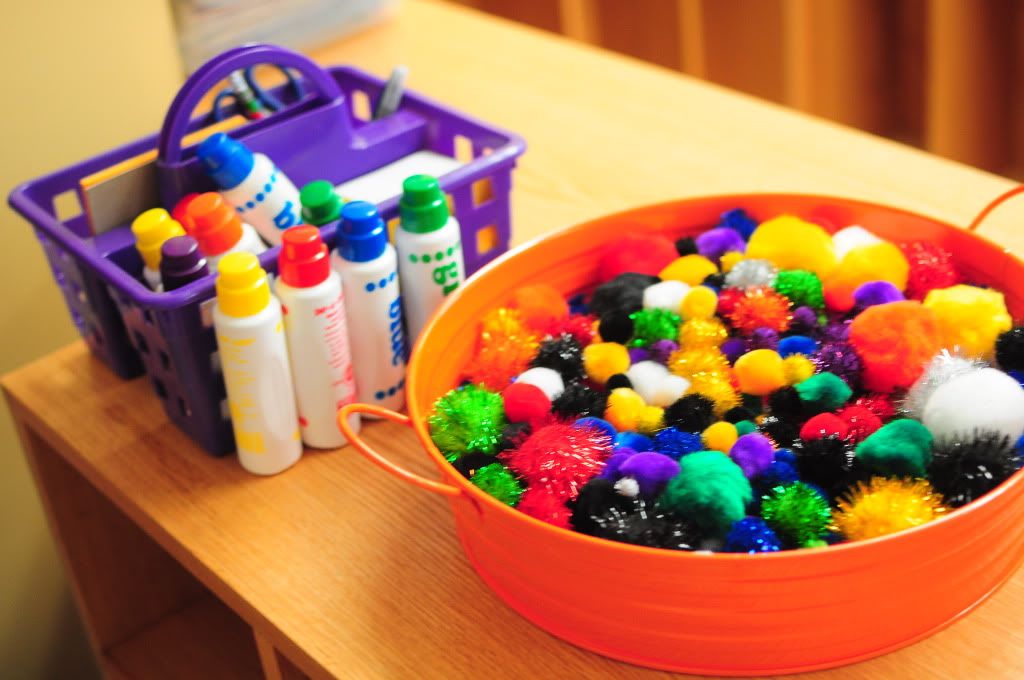 Warm fuzzies for when I catch a student doing a great job.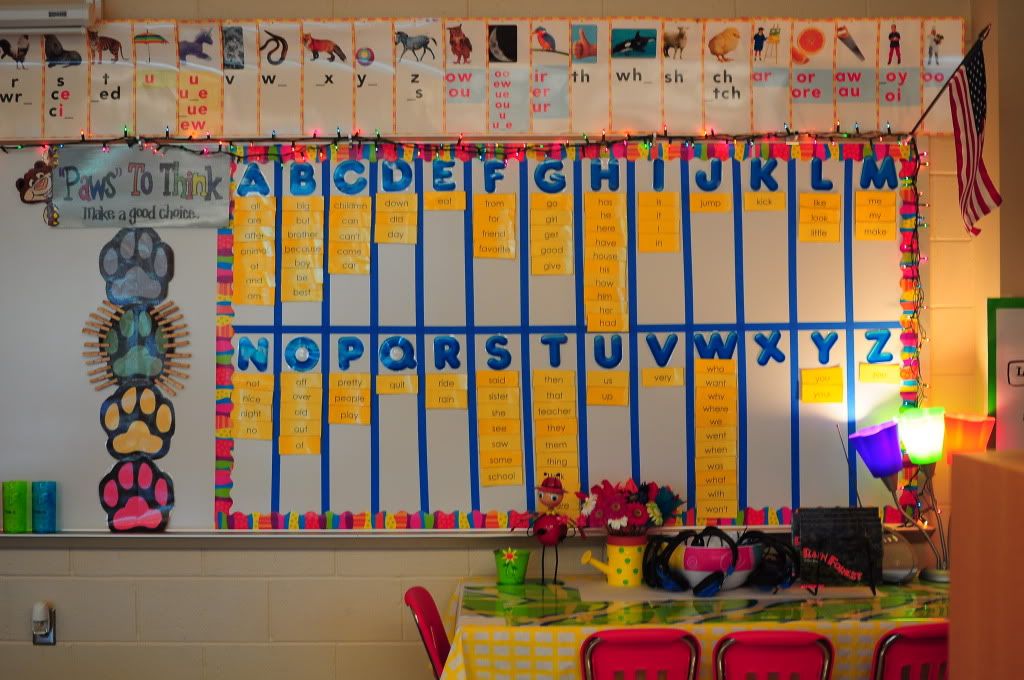 My Interactive Word Wall, currently dressed-up with first grade words that my second graders should know. We will gradually start taking down some first grade words and adding our second grade words as we go.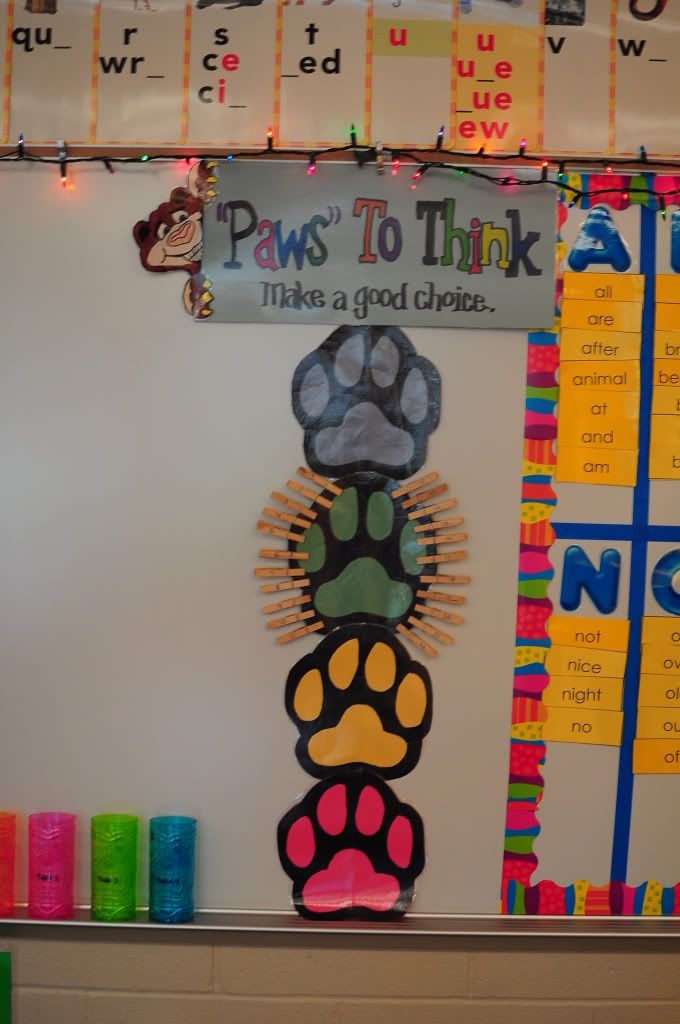 My behavior chart for the school-wide color system: "PAWS" to Think: Make a Good Choice.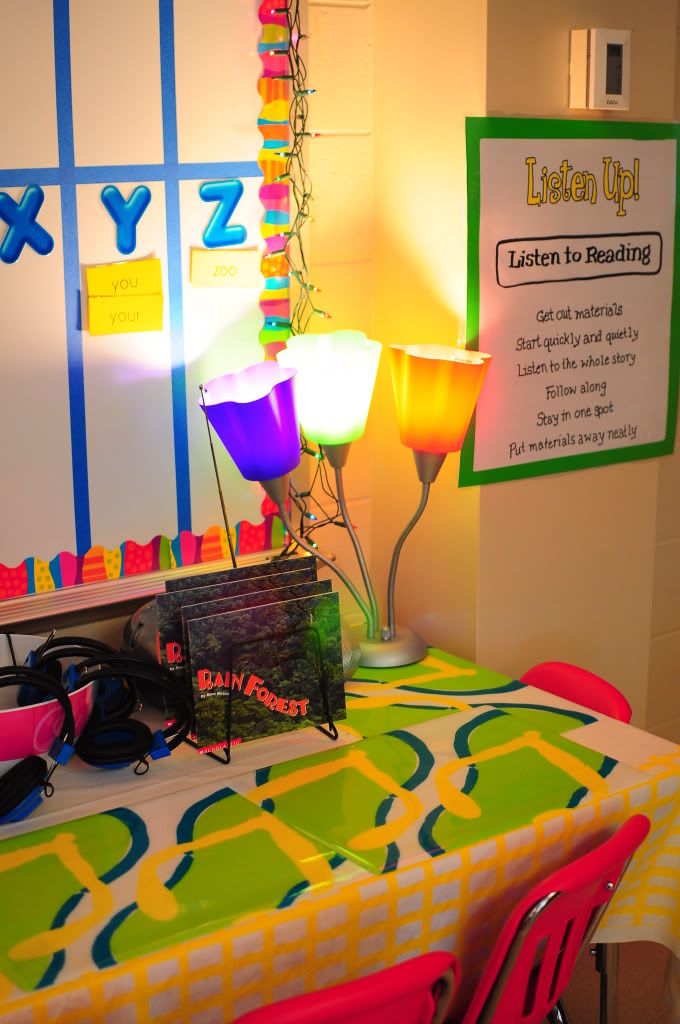 Love creating a soothing, warm ambience with lamps. Here's my newest addition this year.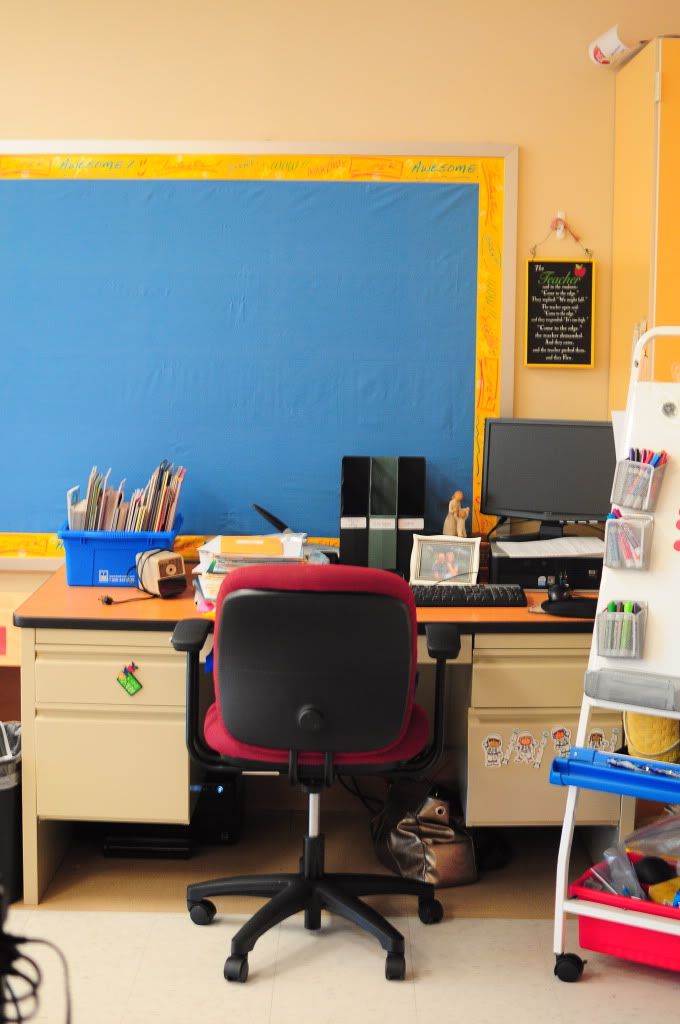 My desk... but don't look too closely at the mess!
Can't wait to add some student work to the bulletin board above my desk.
Calendar Math & Student Computers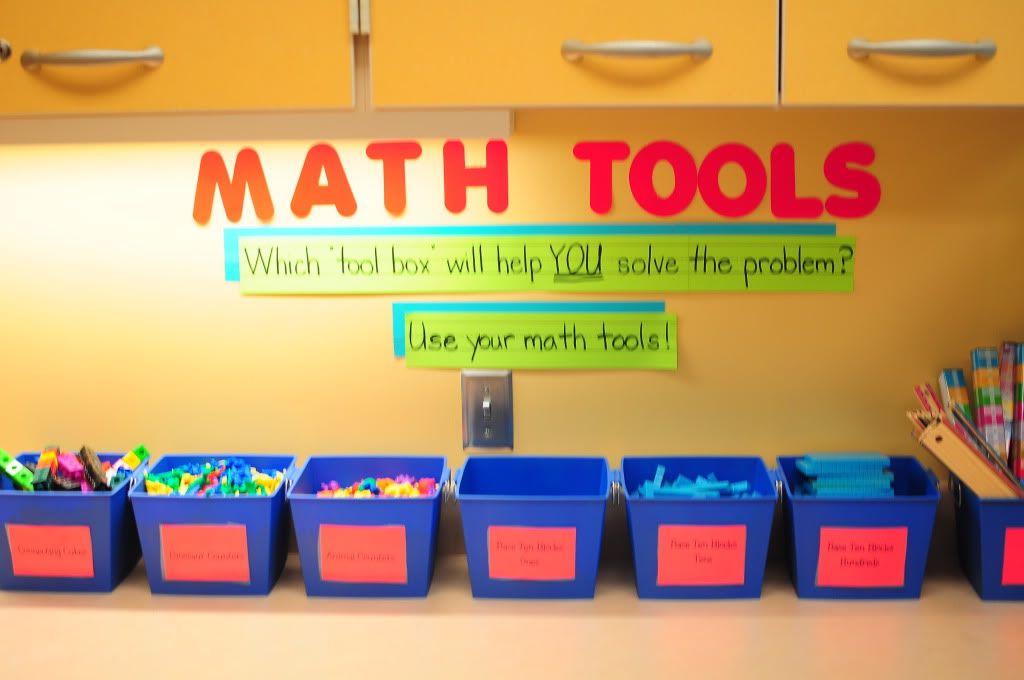 Math tool boxes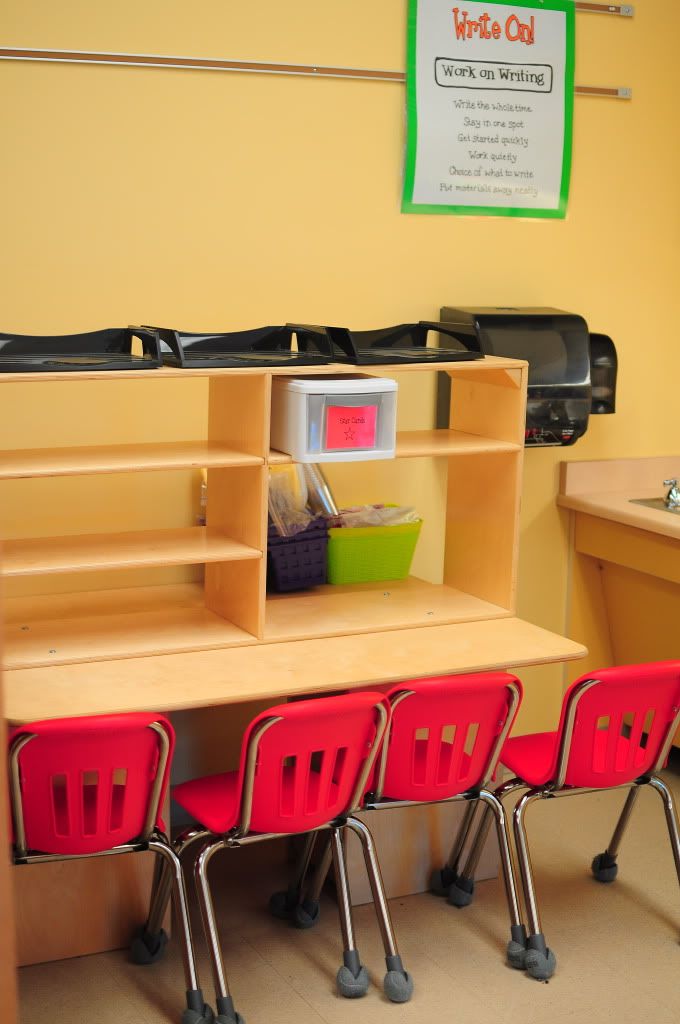 My writing center... Obviously still a major work in progress :)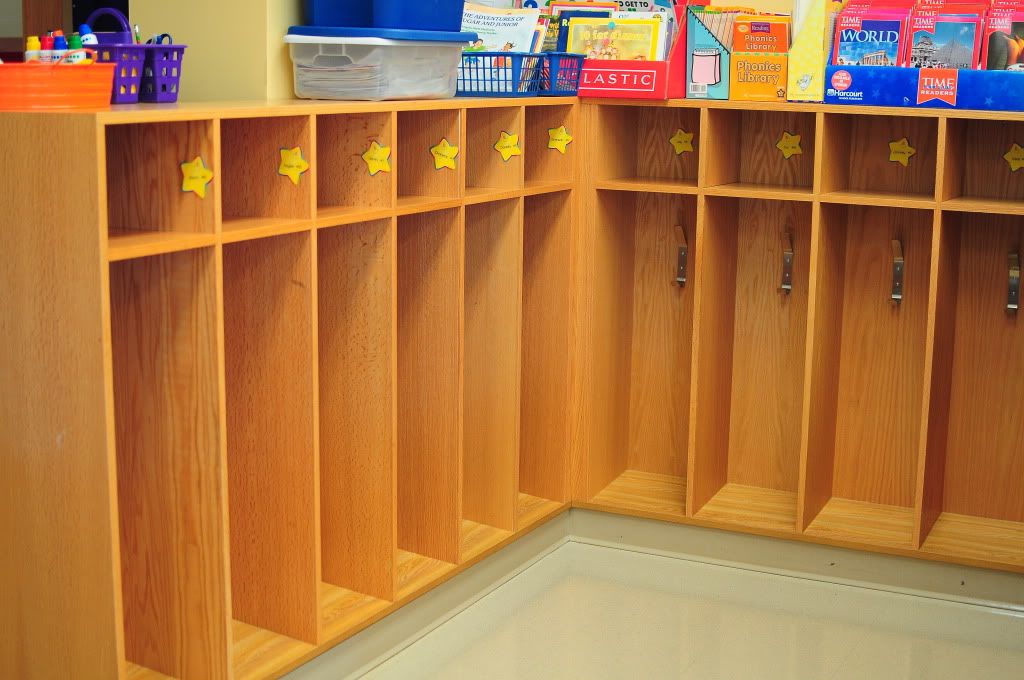 Kiddo cubbies
Lunch choice graph using the t-shirt magnets (students will write their names on a magnet on the first day)
Mailboxes and Book Boxes
My "Macaroni Table" for guided reading/math groups, conferencing, and interventions.
Classroom Library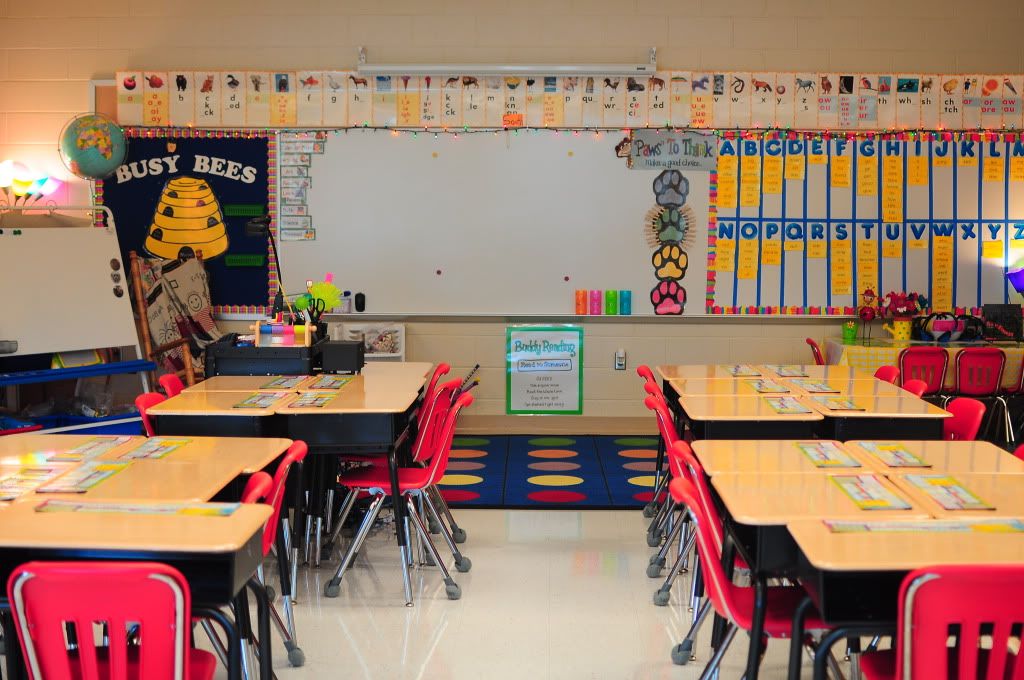 View of the room from the back
My new reading hut! Love it :)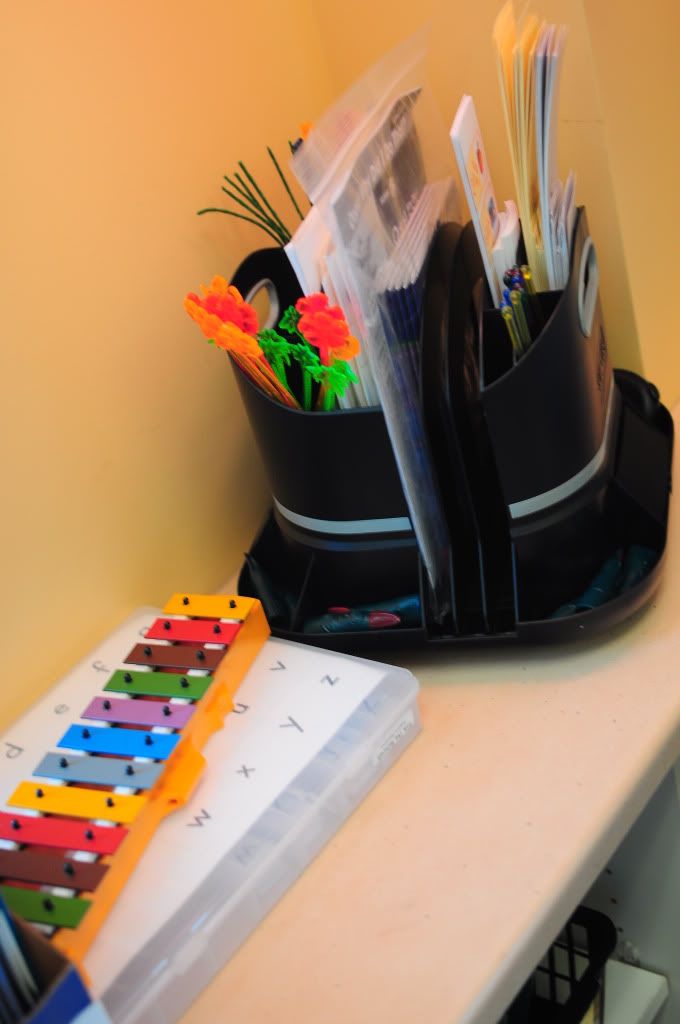 Guided Reading Supplies: letter tiles, bells, pointers, martian fingers, wikki sticks, flash cards, post-its, sound cards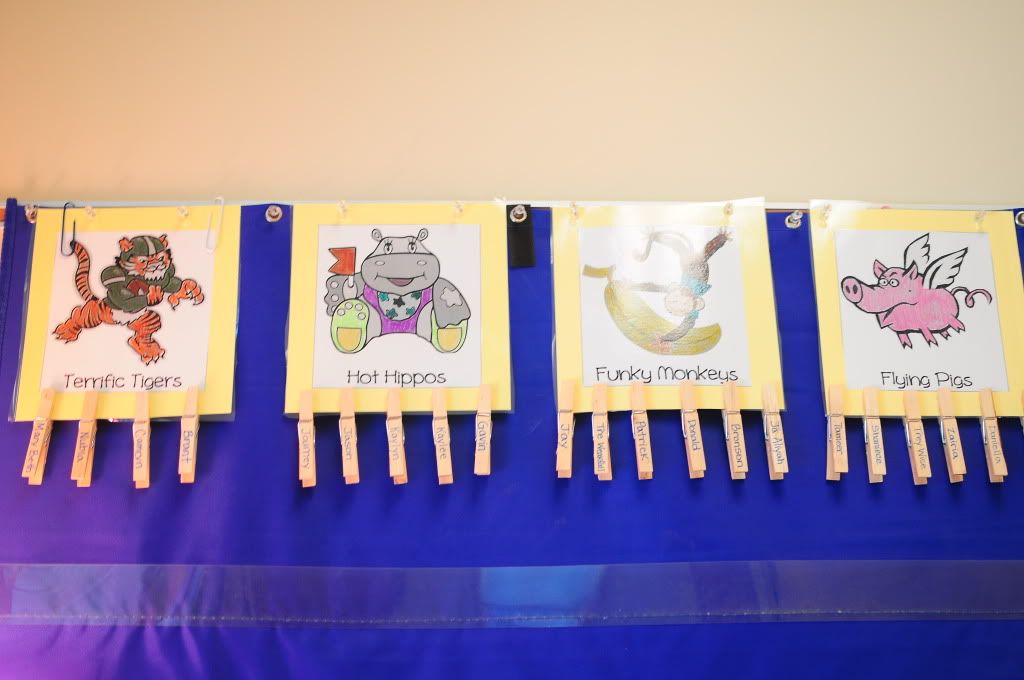 Guided Reading Group Names: Terrific Tigers, Hot Hippos, Funky Monkeys, and Flying Pigs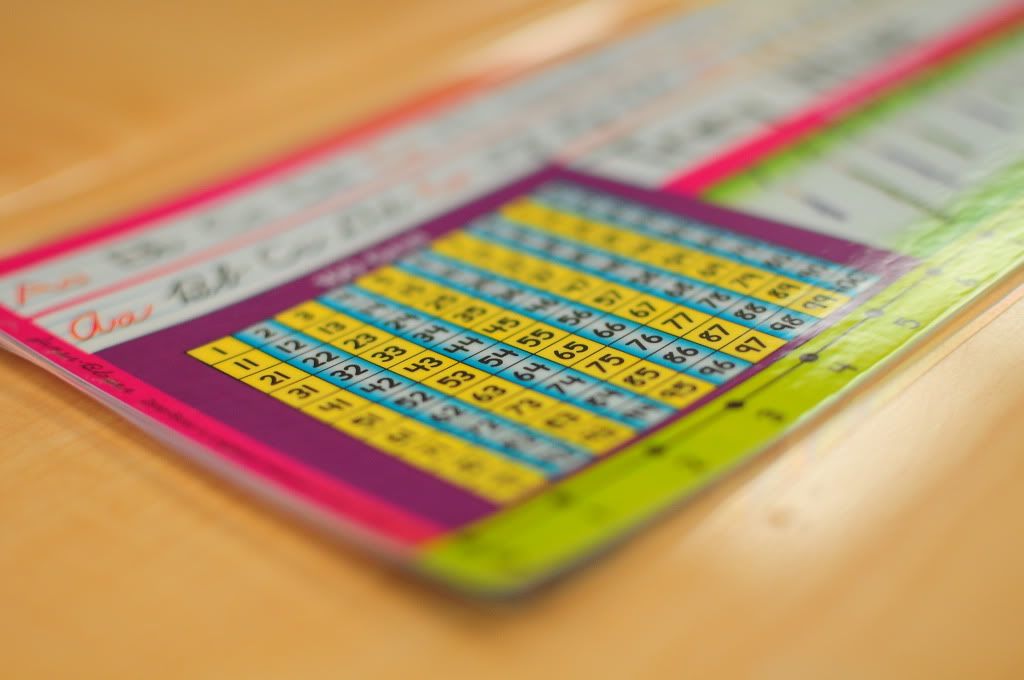 Love these name tags with learning tools on them, i.e. hundreds chart, number line, place value helper, 3D shape chart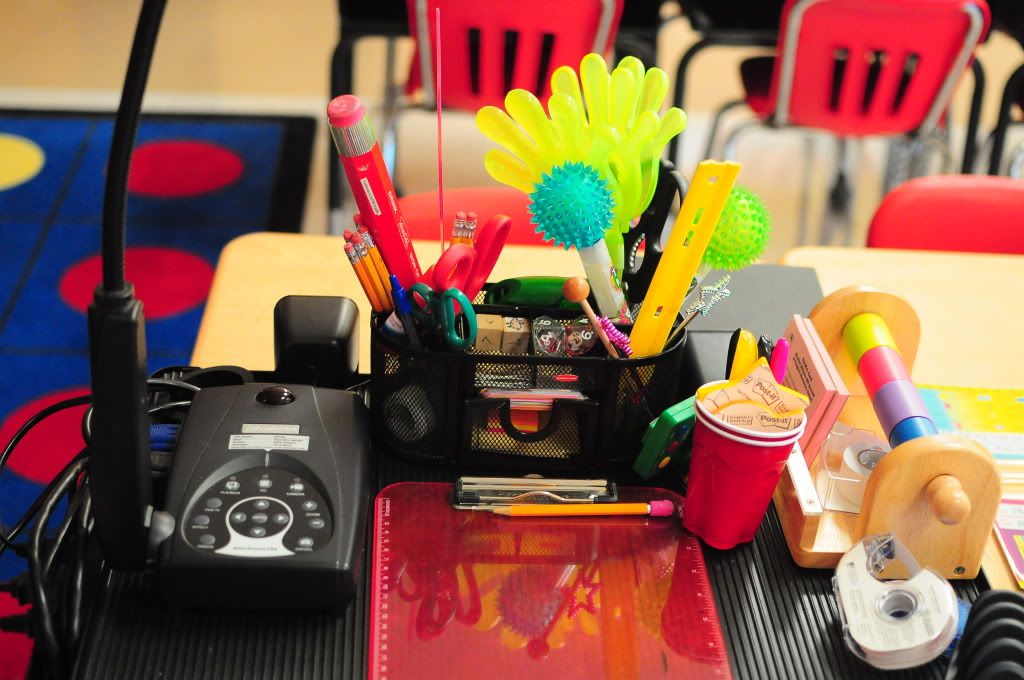 The top of my technology cart with all of my teacher supplies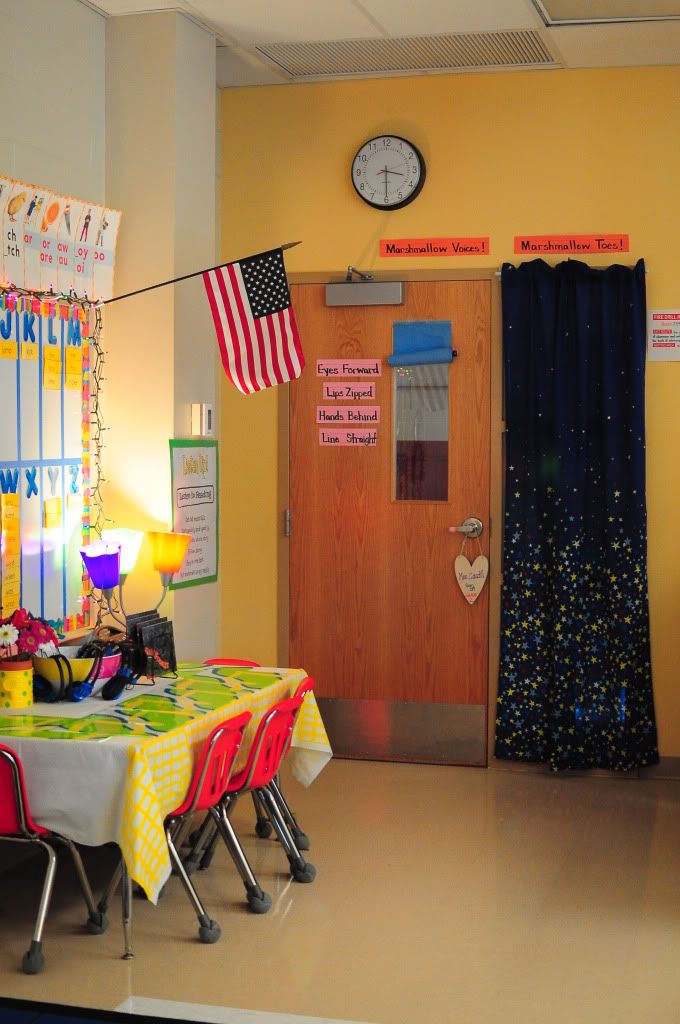 Thanks for stopping by!