If you missed Part One of the baby shower, you can click
{{here}}
to play catch-up :-)
After Melody performed her songs for me, it was time to eat! Lots of delicious foods on the menu: chicken salad sandwiches, Hawaiian meatballs, veggies & dip, fruit salad, chips & pretzels, and a yummy/frothy blue punch.
Of course, this preggo lady was more than ready to eat!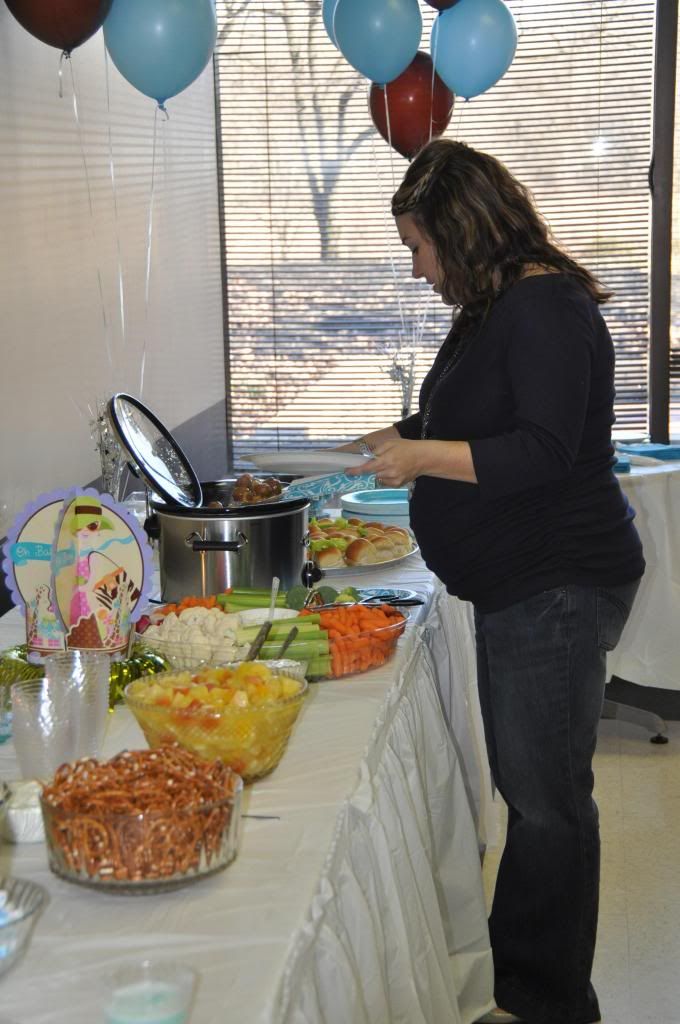 After eating, I posed for lots of pictures before cutting the cake :-)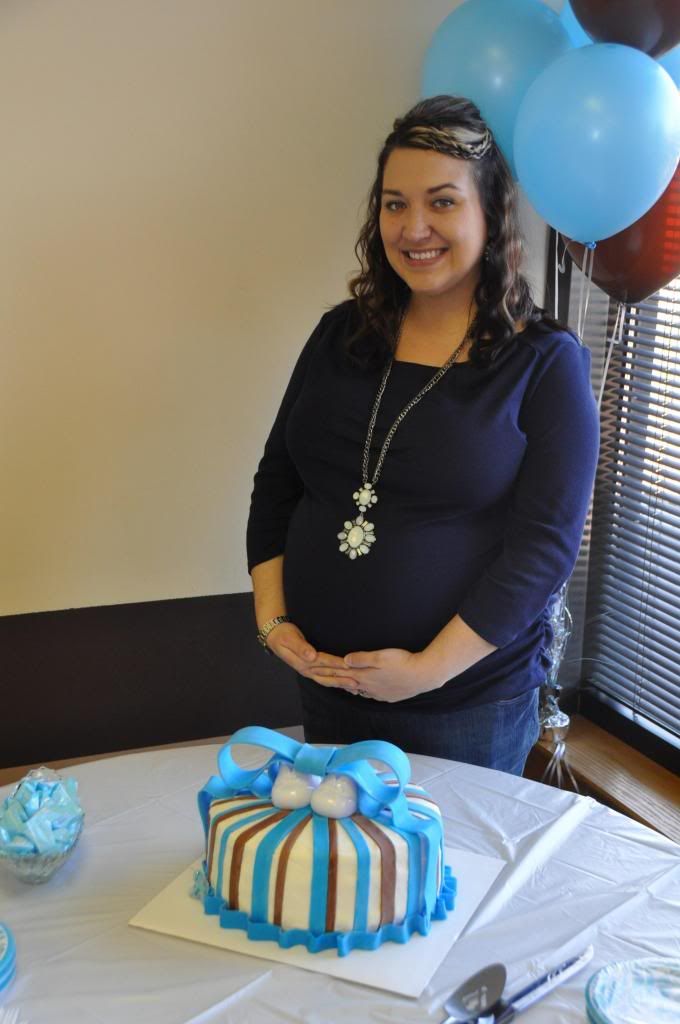 Me and the soon-to-be grandmothers: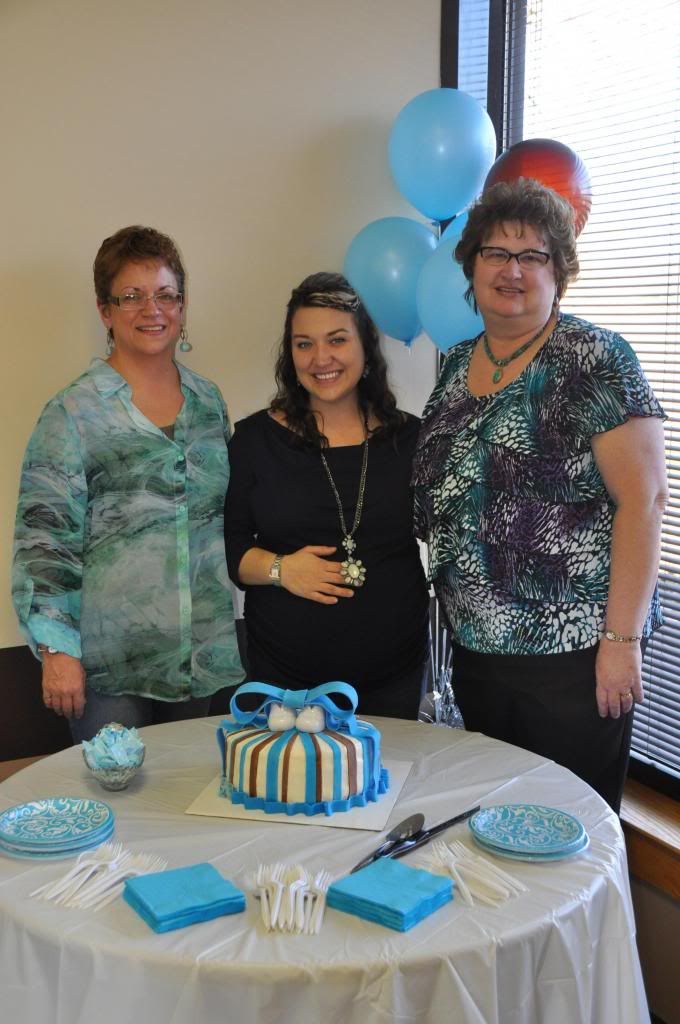 My bridesmaids and I (Becky is missing from this picture):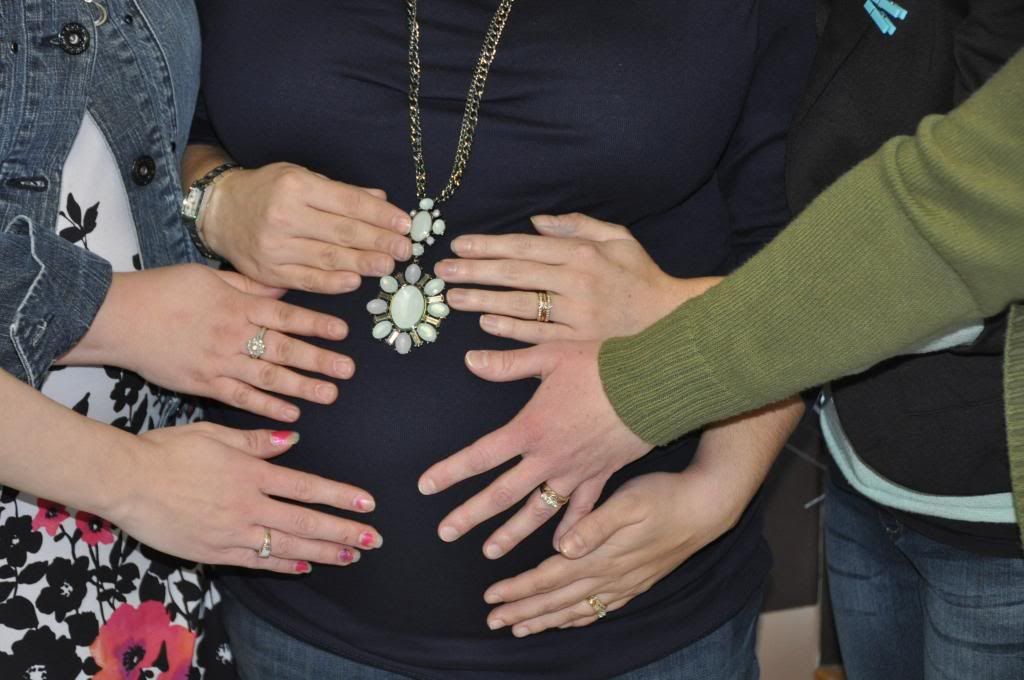 My Aunt Penny and I. She's my Momma's twin sister :-)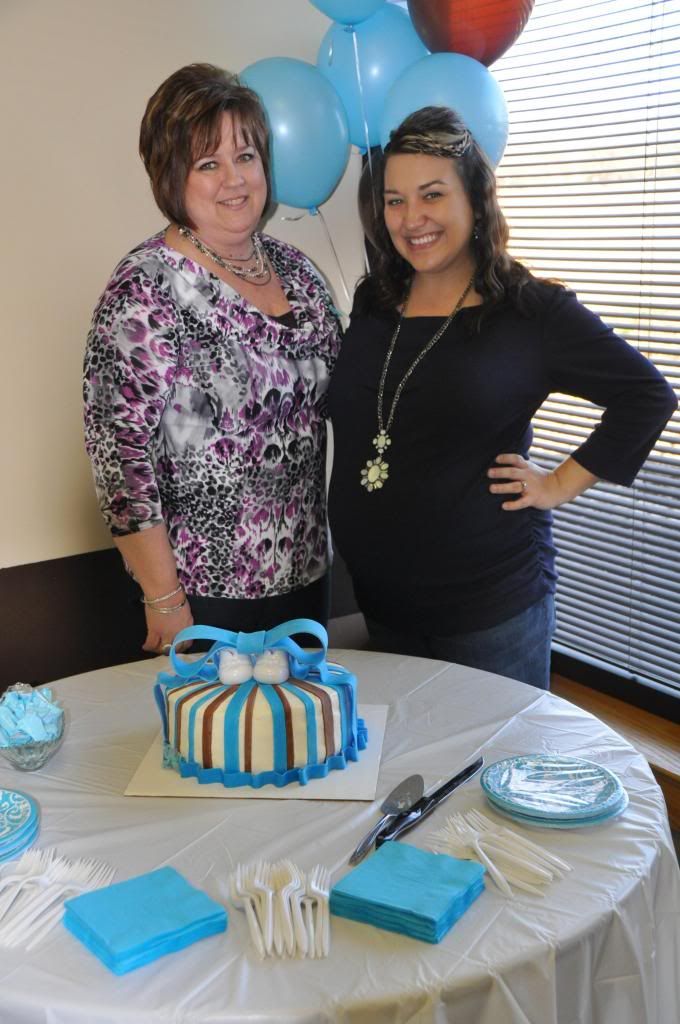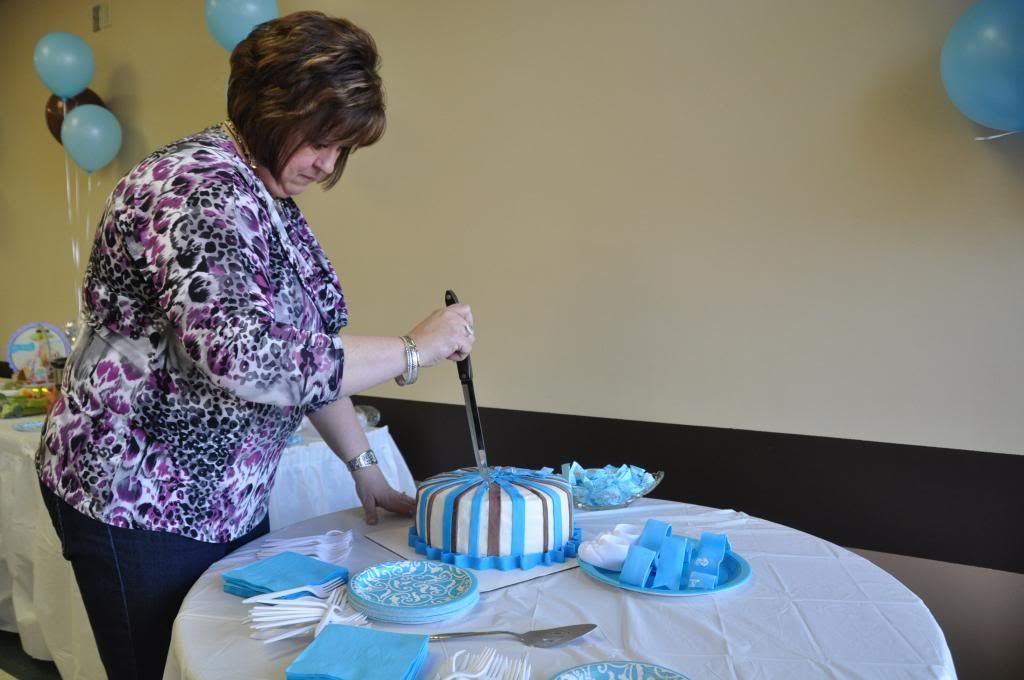 Aunt Penny cut the cake, and then it was time to open gifts!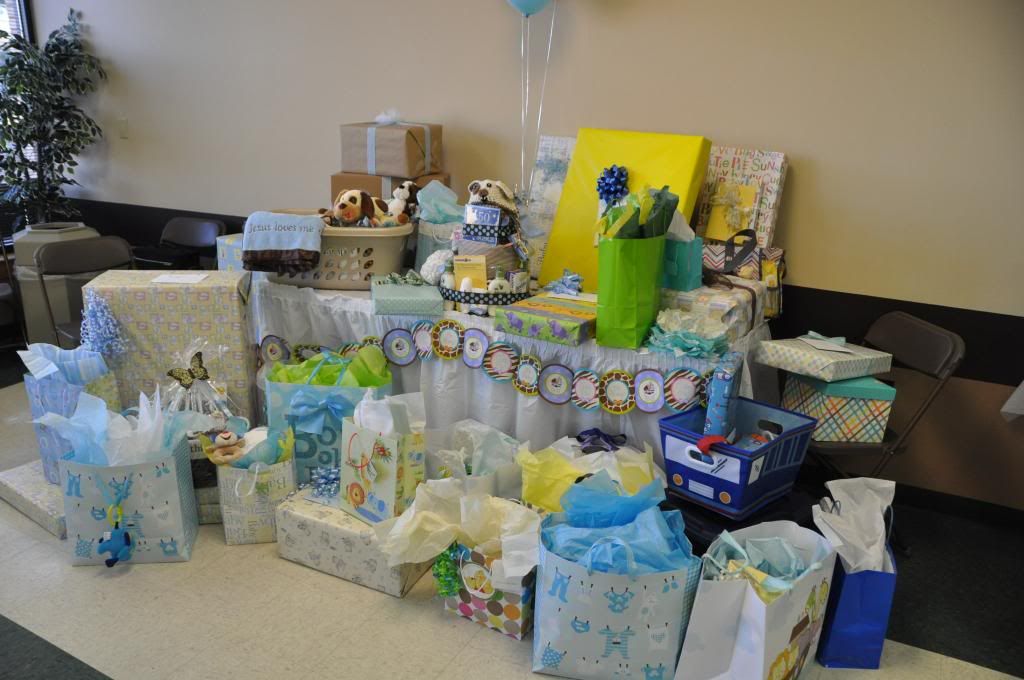 I got tons of great gifts :-)
It was a very special day for my family and me. My mom did a fantastic job putting everything together. Thank you to everyone who made my day so special and memorable. I am truly blessed to have you all in my life!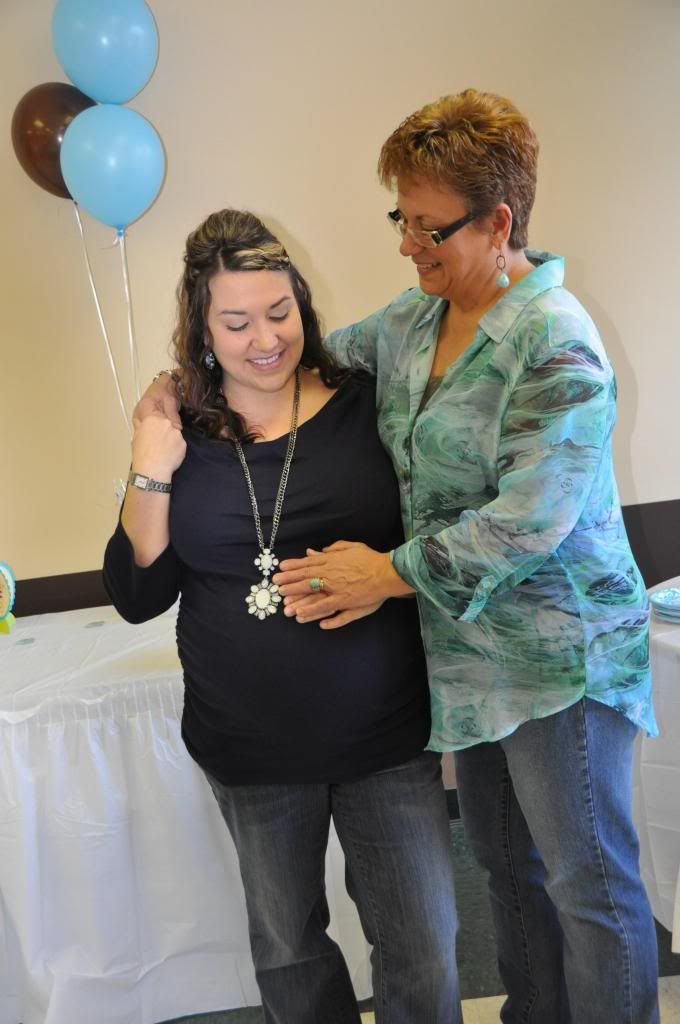 And special thanks to my good friend, Amy, for capturing these memories for me!