6 months... GONE. Hello, 7th month of pregnancy!
I'm officially 25 weeks and 1 day pregnant. Andddd I have yet to publish my 24 week post. YIKES! As tired as I am right now and even though I'd much rather be napping, I know I need to stay on top of these weekly updates. Only 14 more to go, IF my little guy holds out the entire 40 weeks. Craziness. Am I beginning to panic? Absolutely.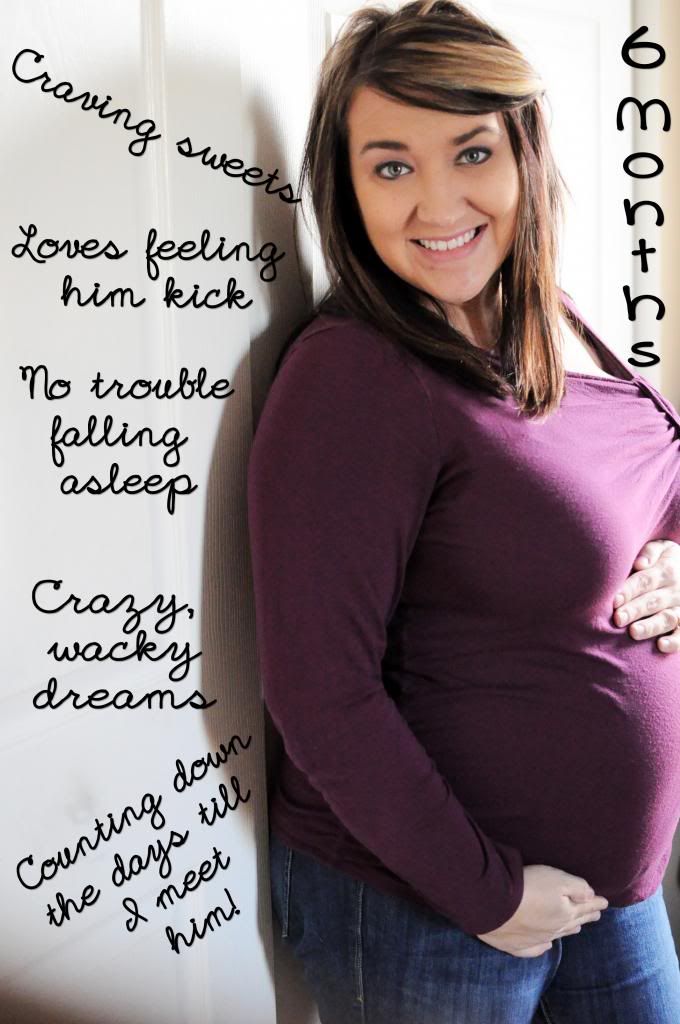 How Far Along? 25 Weeks, 1 Day... but this post is all about last week... my 24th week of pregnancy.
Size of Baby: About as big as an eggplant.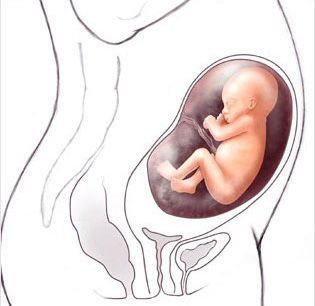 Total Weight Gain/Loss: Down half a pound from last week. In total, I'm approximately 5 lbs below my starting weight at the beginning of my pregnancy. Had a doctor's appointment this week and didn't show any gain on their scales either. Doctor is not worried at all, baby is growing just fine and measuring perfectly so everyone is happy... including me :-)
Maternity Clothes: Just ordered a few new pieces from Craving Style... needed some casual, comfy t-shirts that cover the belly appropriately... LOL. Also picked up a black maternity pencil skirt from Target yesterday - it was on the clearance rack for $12. AWESOME!
Gender: Baby BOY!
Movement: Little Man's kicks have been shaking my belly this week! He's kicking so hard, and it's sooo cool to watch and feel. Hubby is still waiting for his chance to feel the baby move. I feel the baby a lot on the right side of my belly, so I asked the doctor if she could tell me what position he is in. It AMAZES me how she can just feel around my tummy and know exactly where my little boy is :-) Baby boy is laying sideways across the top of my belly. Doctor says he is high up there, head on the left hand side, butt up near the top of my uterus, and legs down on the right side of my belly.
What I miss: Going more than two hours at a time without having to scope out a bathroom... HA!
Cravings: Been craving sweets lately. Specifically, a half a glass of milk with a chocolate (or two) from a Russel Stover's gift box that we got for Christmas. Mmmmmhmmm, that happened at about 2am this morning, LOL. Woke up and had to have a chocolate and some milk.
Symptoms: SUPER EMOTIONAL this week. Every other song on the radio is making me cry, no joke.
Best Moment This Week: Going shopping for nursery fabrics on Monday night was a blast! So excited to get the next nursery project started.
Looking Forward To: Spending some time with my friend, Amy, on Thursday night! Dinner date and then heading to Target to go over registry must-haves. So thankful for these experienced Mommas in my life who are willing to help me navigate the waters of first-time-motherhood!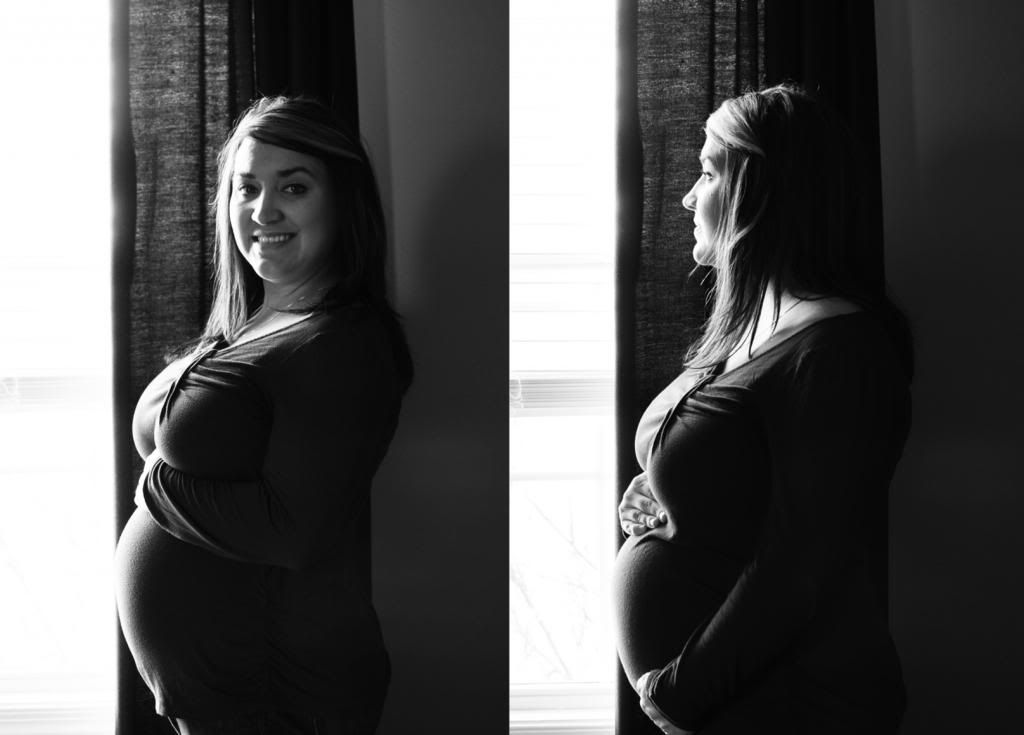 See you next week later this week! ...Hopefully on time, this time!