Love was in the air last week! Valentine's Day came and I got showered with love at school. My sweet, sweet students brought me several boxes of chocolates... the good stuff. Too bad, Valentine's Day fell 24 hours after finding out I failed my glucose test - LOL. No chocolates for me!
My hubby and I celebrated by going out to dinner at our favorite Mexican spot here in town. Nothing fancy... just spending time together at our favorite restaurant. Here's the front of his card... he thought my ''artwork" was pretty cool, LOL.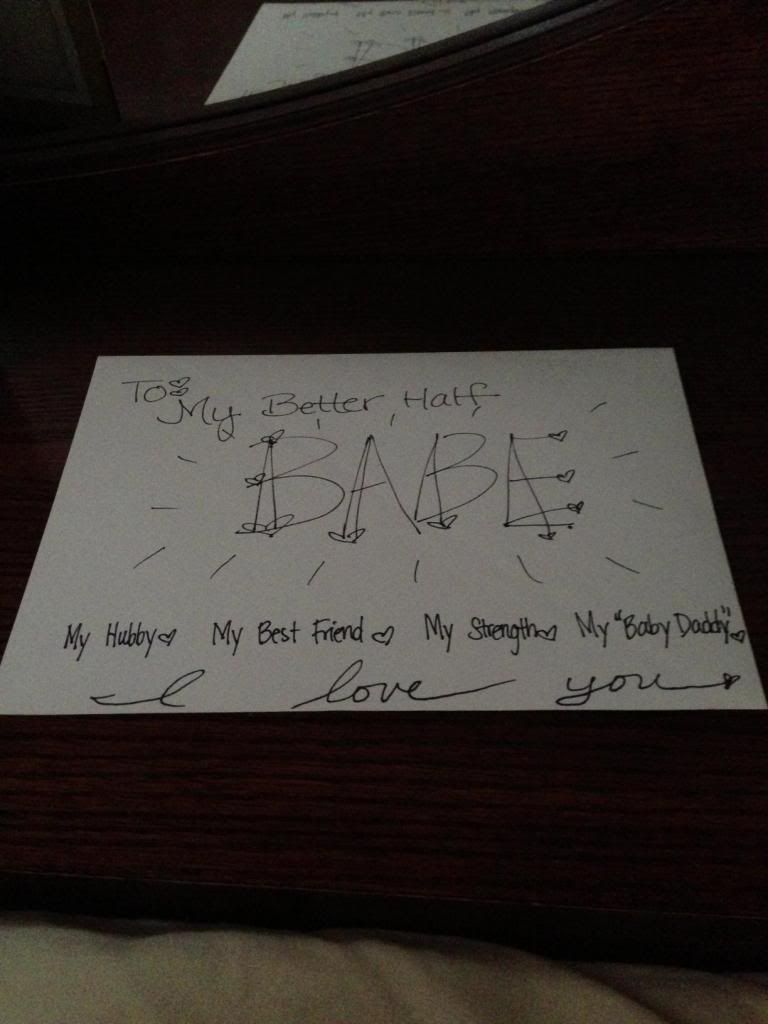 My friend Amy invited me to a Valentine's Tea Party at her house this past Saturday. We were supposed to bring a Valentine-themed breakfast item to share. I opted to bring a red velvet cake roll with cream cheese filling. No, I didn't MAKE it. But.... I made it happen! LOL. I sliced it into servings and arranged them in the shape of a heart. I thought it looked rather festive :-)
We had quite a spread of yummy breakfast items to enjoy, as well as a variety of Keurig coffees and teas.
Lots of cute decorations :-)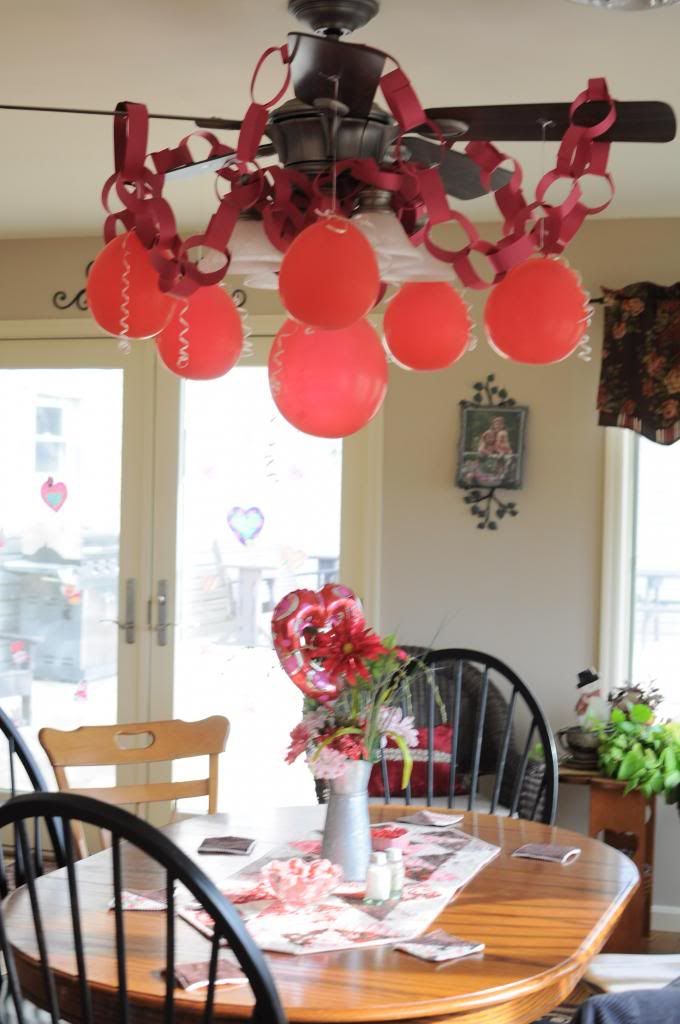 The hostess-with-the-mostess ;-) Her sweet little Valentine princess is sitting on her lap.
Amy & I :-)
Amy has another tea party planned for April - can't wait!!!
Hope everyone had a great Valentine's Day.